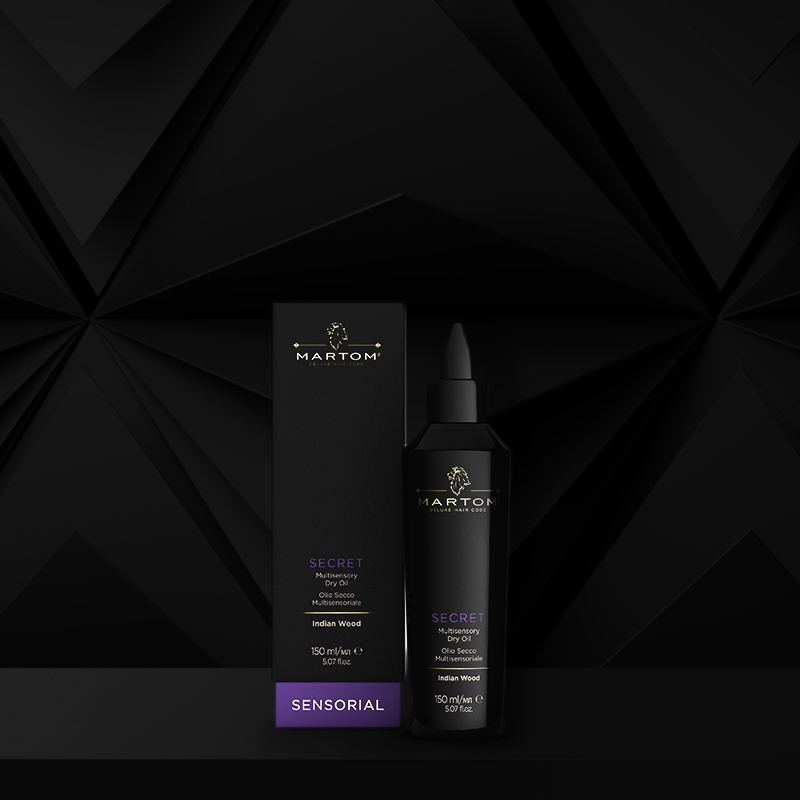 Secret is the multi-sensory dry oil for body, face and hair with a silky texture and an exotic scent.
The precious mix of macadamia, sweet almond, camellia and argan oils gives nourishment and protection to skin and hair.
The special formulation allows the oil to be absorbed quickly, is non-greasy and leaves a pleasant softness and fragrance on skin and hair.
It gives hydration to skin and hair, brightness, a silky touch and envelops the body in a sensual exotic fragrance.
Secret is a multifunctional dry oil, a daily beauty elixir.
Apply Secret on wet hair, as a treatment, before drying and do not rinse.
Apply Secret to body skin to nourish and hydrate.
After the shower and before putting on the bathrobe, apply the product to wet skin
for a moisturizing and nourishing effect.
Applied to dry skin, it gives a velvety and sensual effect.
MACADAMIA OIL
It has a nourishing and regenerating action. The high percentage of Palmitoleic Acid,
with strong antioxidant properties, it helps the natural cell turnover and counteracts the effects
of free radicals.
SWEET ALMOND OIL
Thanks to the important emollient, softening, nourishing and soothing properties, it is recommended
in all cases of dry and dehydrated skin.
Contains vitamin E with an antioxidant and protective action.
CAMELLIA OIL
It performs a polishing and silky action.
ARGAN OIL
Argan oil is used in the cosmetic field for its properties
antioxidants, emollients, moisturizers and highly elasticising.
antioxidants, emollients, moisturizers and highly elasticising.
of vitamin E and various essential fatty acids.
SUNFLOWER OIL
Its high antioxidant action protects against aging caused by free radicals.
It also has a hydrating, nourishing and emollient action.
RICE OIL
In addition to its moisturizing, emollient and nourishing properties, Rice Oil has a protective action
against solar radiation, protecting the hair from its harmful effects.
CARROT OIL
Valuable for its high content of beta-carotene precursor of vitamin A,
performs an important protective anti-aging action to counteract the aging process
PERFUME
A woody fragrance, with vanilla notes that lead to the Orient, enveloping the body in exotic sensuality.

TOP NOTES
Bergamot
HEART NOTES
Strong, lb Sandalwood, Milk Accord, Peony, Benzoin

BASE NOTES
Vanilla, Tonka Bean, White Musks
Via dei Belcredi, 27050 Torricella Verzate PV
Hours
Mon – Fry: 09.00–18.00
Sat: Close
Sun: Close