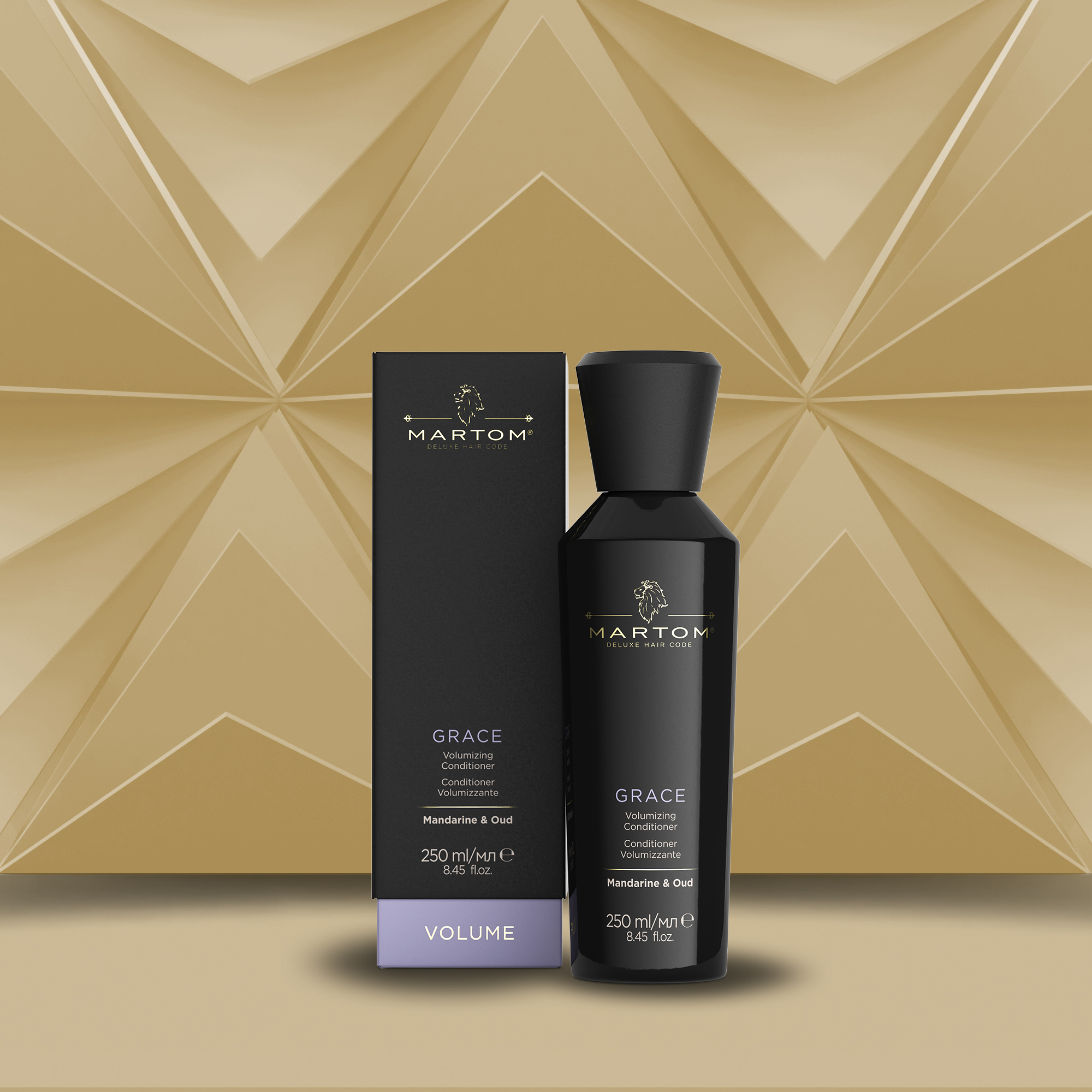 Grace is the ideal volumizing conditioner to give hair body and manageability thanks to Rice, Milk and Wheat Proteins.
The mix of Acque Attive di Goji, Pink Pepper and Blueberry has a protective, antioxidant and revitalizing action.
Gives softness and manageability to fine hair without weighing it down.
After shampooing, remove excess water and awaken Grace by massaging it between your hands.
Apply on the lengths and massage following the
Touch Therapy protocol
.
OLIVE OIL
It has an emollient, nourishing and protective antioxidant action.
It helps to give the right hydrolipidic balance to the hair fiber and brings brightness.
SAFFLOWER OIL
It has a restructuring, nourishing and emollient action.
WHEAT, RICE, SILK, MILK AND SOY PROTEINS
Protein mix with cementing action thanks to the high affinity with the capillary structure.
It has a nourishing, volumizing and body-building action.
ACTIVE WATERS OF GOJI, PINK PEPPER AND BLUEBERRY
Antioxidant, protective, toning, regenerating and anti-aging action.
PERFUMES
The fresh sensations of citrus and flowery notes match the spicy and musky sensations.

TOP NOTES
Bergamot, Citrus Flowers
HEART NOTES
Honeysuckle, Lily of the Valley, Tobacco

HEART NOTES
Sandalwood, Pepper, White Musks, Amber
Via dei Belcredi, 27050 Torricella Verzate PV
Hours
Mon – Fry: 09.00–18.00
Sat: Close
Sun: Close