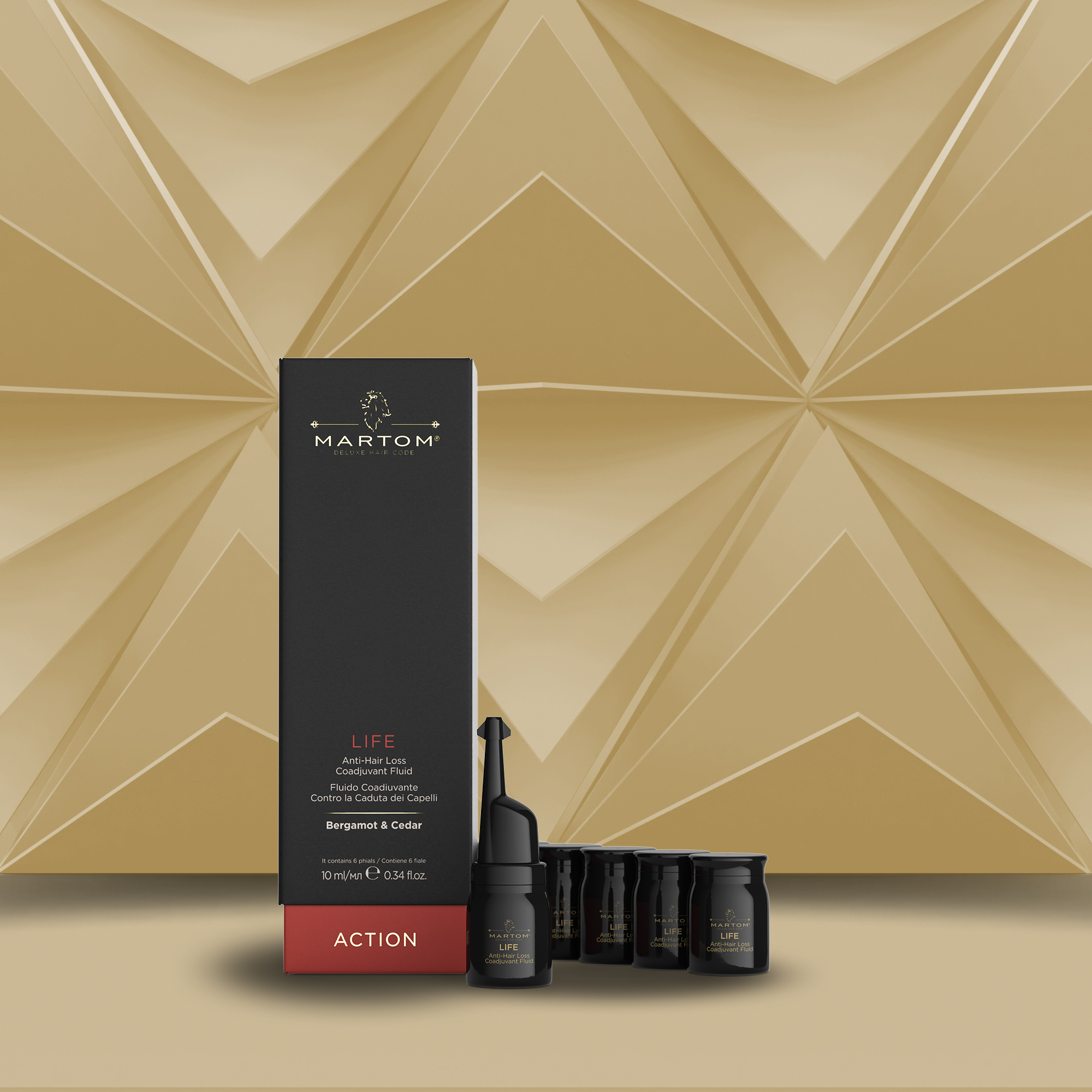 Adjuvant fluid against hair loss
Life is the adjuvant lotion against hair loss with Kopexil®and biomimetic amino acids, ideal for strengthening the bulb, slowing down hair loss, increasing its thickness and accelerating the regrowth process.
Gives vigor and strength to the bulb, slows down the process of falling out and increases the strength and thickness of the hair.
Oxygenates the skin by promoting microcirculation.
Separate the hair with the help of the dispenser and apply Life on the scalp.
Massage according to theTouch Therapy protocoland do not rinse.
KOPEXIL®
Strengthening and adjuvant action against hair loss.
BIOMIMETIC AMINO ACIDS
They strengthen and restructure the hair structure.
BASIL ESSENTIAL OIL
Purifying and rebalancing action.
ROSEMARY ESSENTIAL OIL
Detoxifying and stimulating action.
SWEET ORANGE ESSENTIAL OIL
Astringent, purifying and sanitizing action.
PERFUMES
A delicate balance between aquatic, spicy and flowery notes enhances the fresh sensations of lightness.

TOP NOTES
Bergamot, Mandarin, Violet Leaves
HEART NOTES
Salty Accord, Lavender, Violet Leaves
BASE NOTES
Cedarwood, White Musks, Amber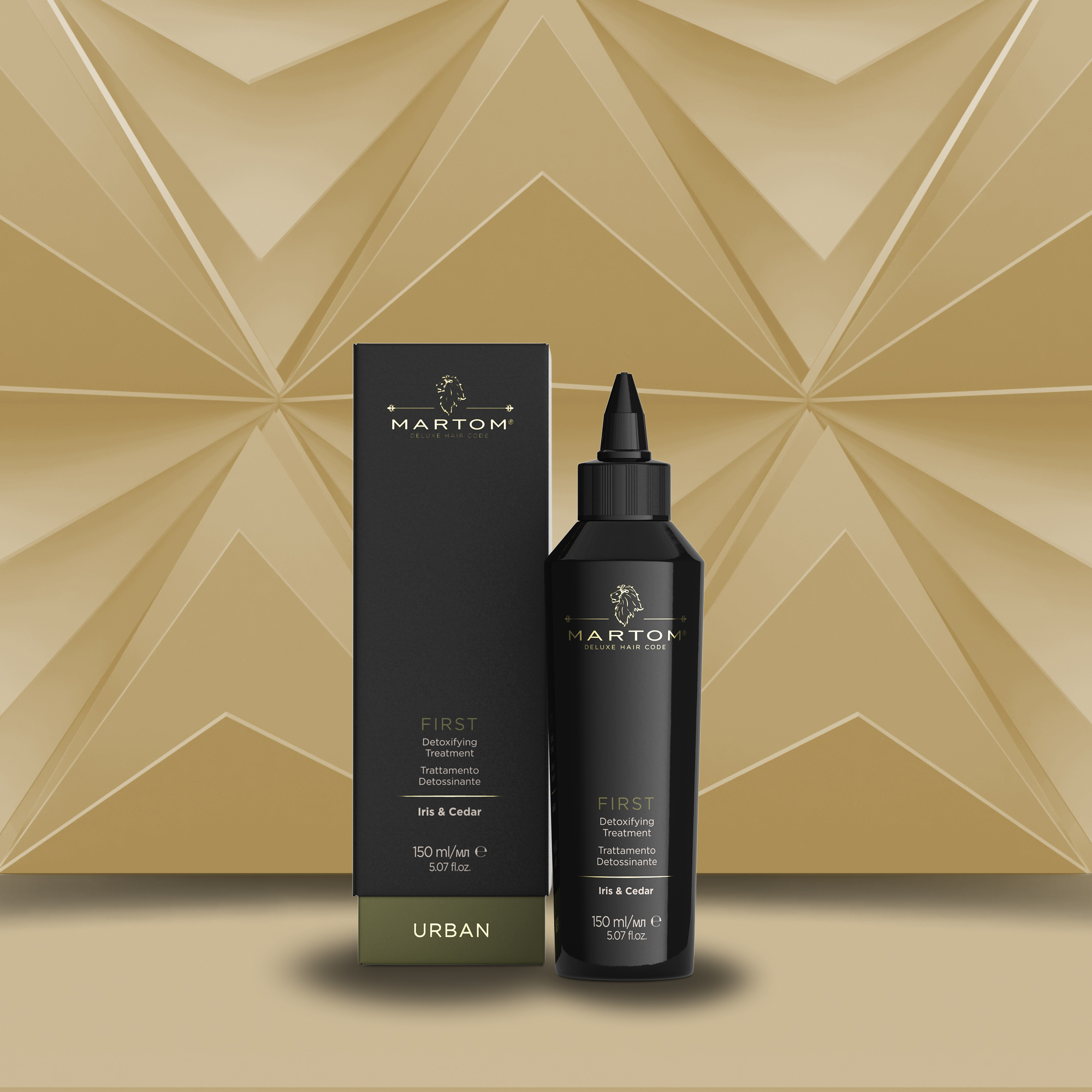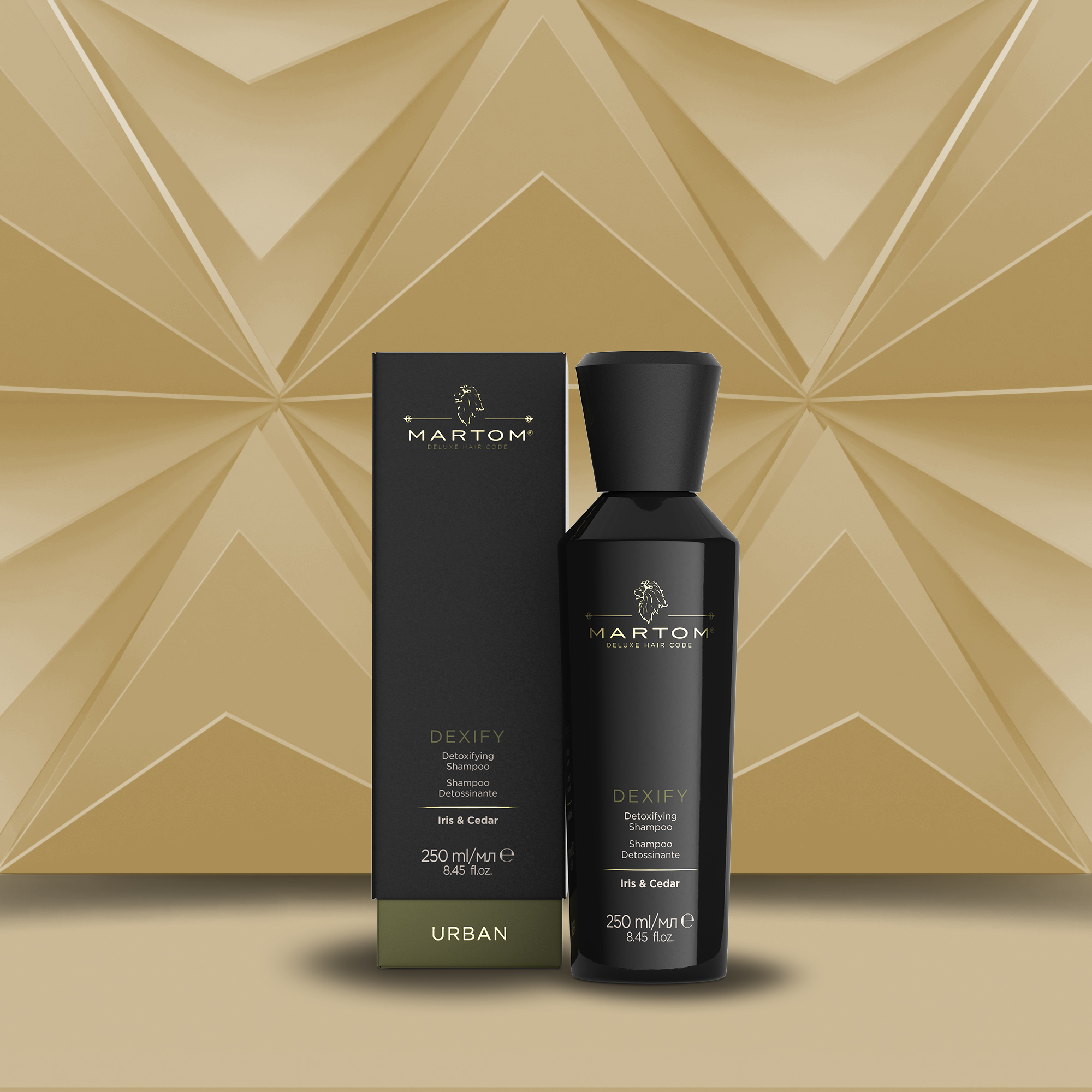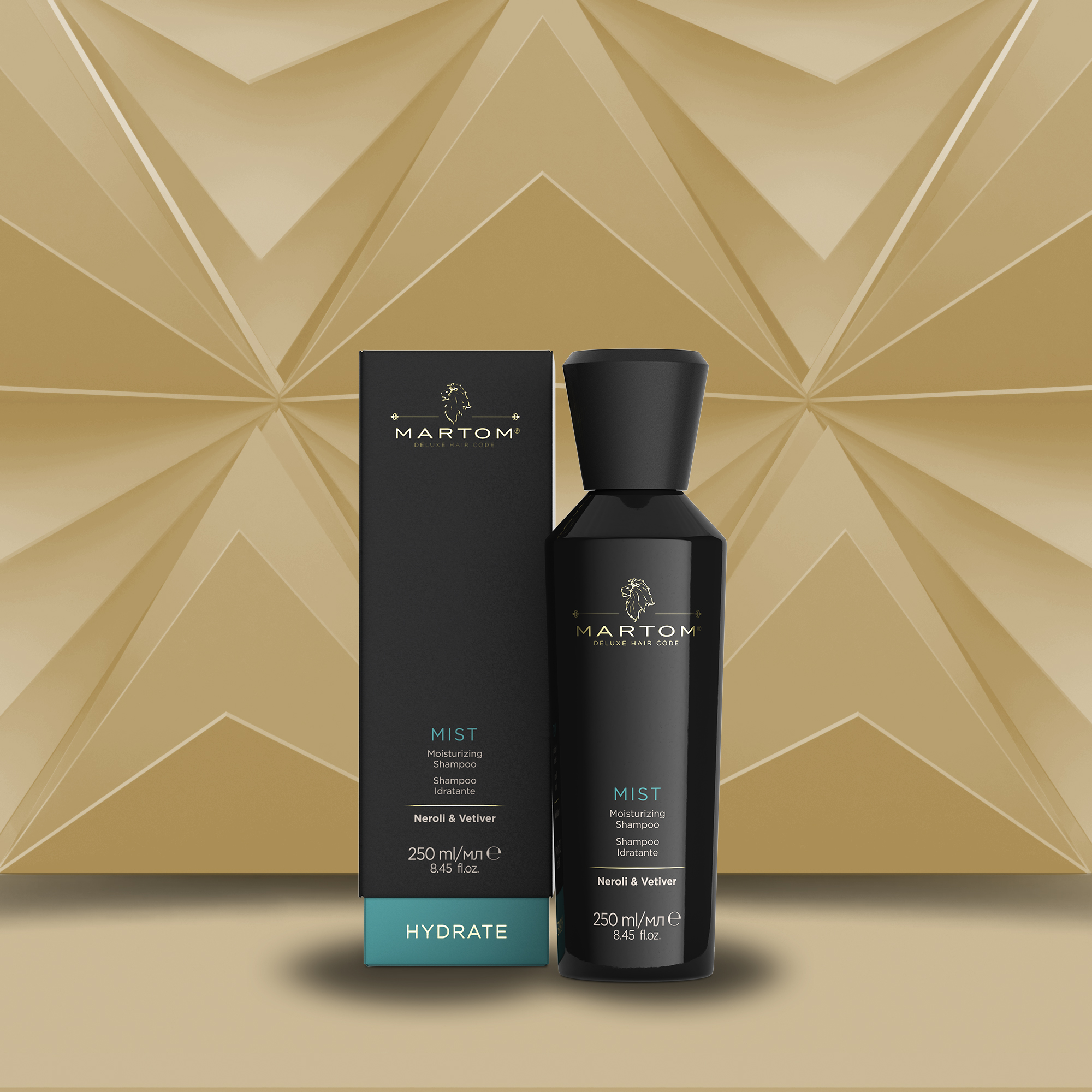 MIST
Moisturizing Shampoo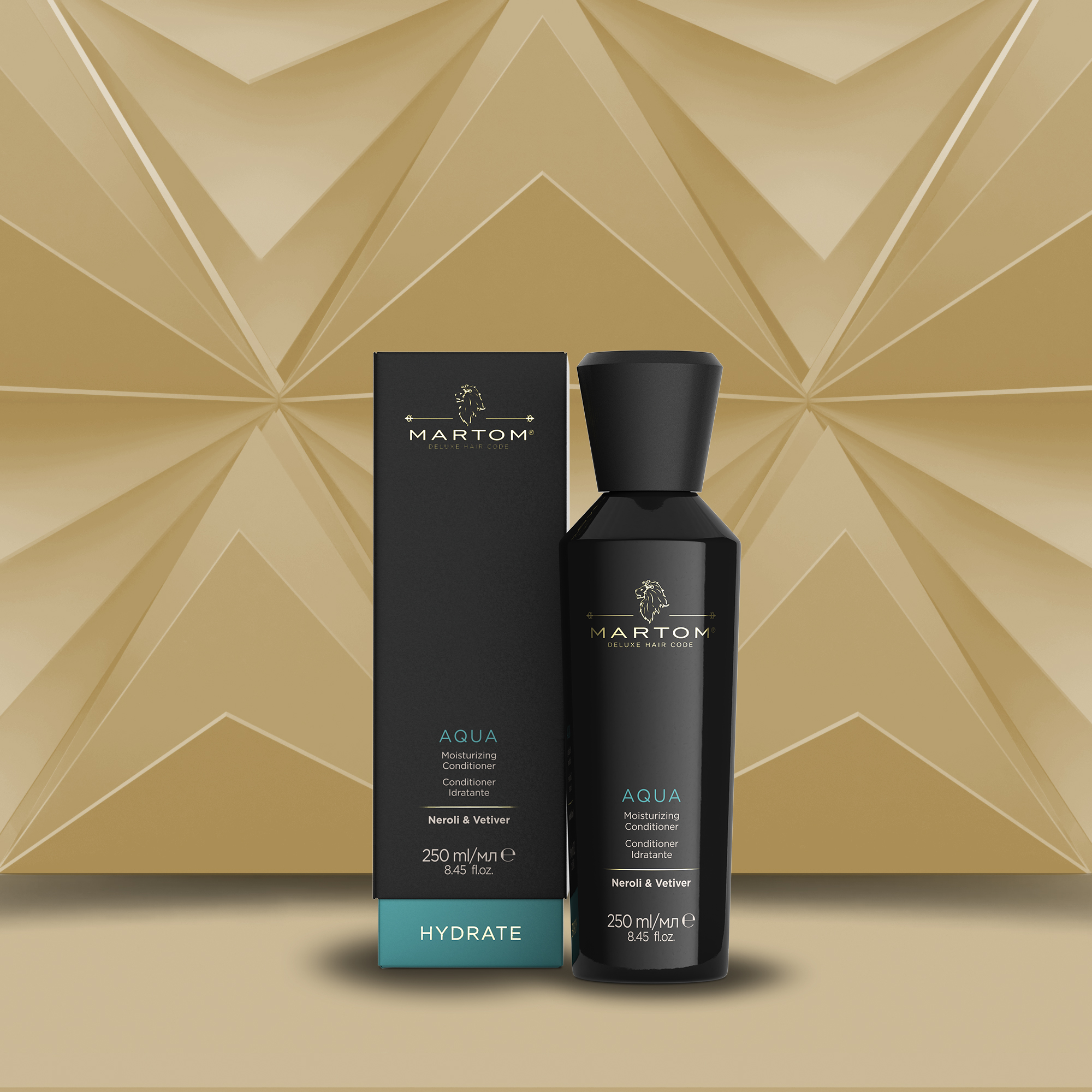 AQUA
Moisturizing Conditioner
Via dei Belcredi, 27050 Torricella Verzate PV
Hours
Mon – Fry: 09.00–18.00
Sat: Close
Sun: Close