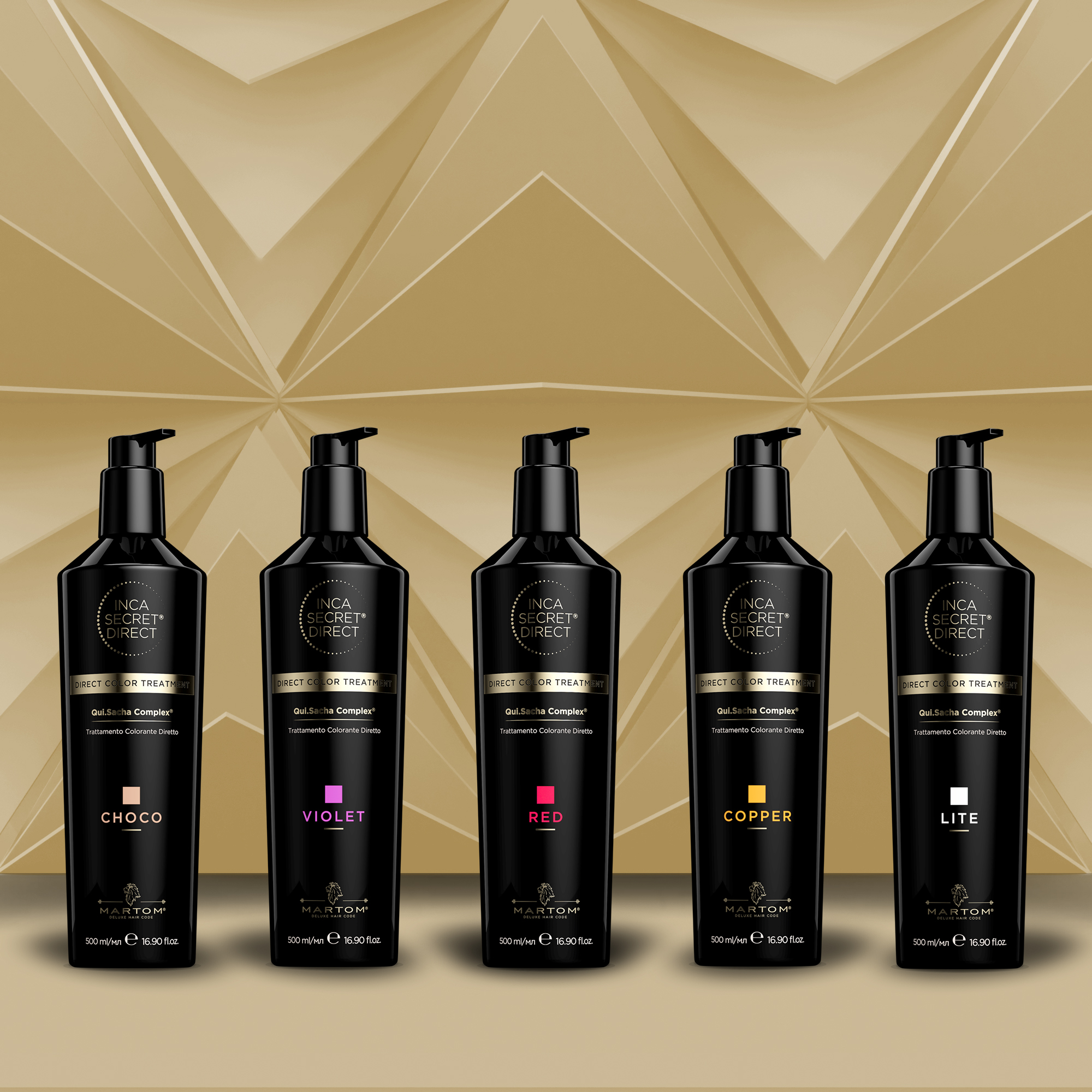 Direct coloring treatment without activator
In 5 shades
Inca Secret®Direct is the direct oxidation-free coloring treatment with extremely pure pigments that allows you to color and condition the hair at the same time, thanks to the presence of the innovative Qui.Sacha Complex®.
The gel-cream base is ideal for creating tone-on-tone color reflections, intensifying and toning colored hair.
Mixed with Inca Secret® Color allows you to obtain a hybrid product for demi-permanent colouring.
The Cashmere Proteins present in the formulation of Inca Secret®Direct regenerate in
depth the molecules that make up the capillary structure.
It depends on the service you want to apply: toning with an intense regenerating effect,
intensifying toning, toning combined with Inca Secret® Color,
demi-permanent coloring and more (for more details consult the technical sheeta
of Inca Secret® Direct).
QUI.SACHA COMPLEX®
Moisturising, regenerating, protective and anti-radical action.
CASHMERE PROTEINS
Regenerating action.
CARDAMOM EXTRACT
Antiseptic and toning action.